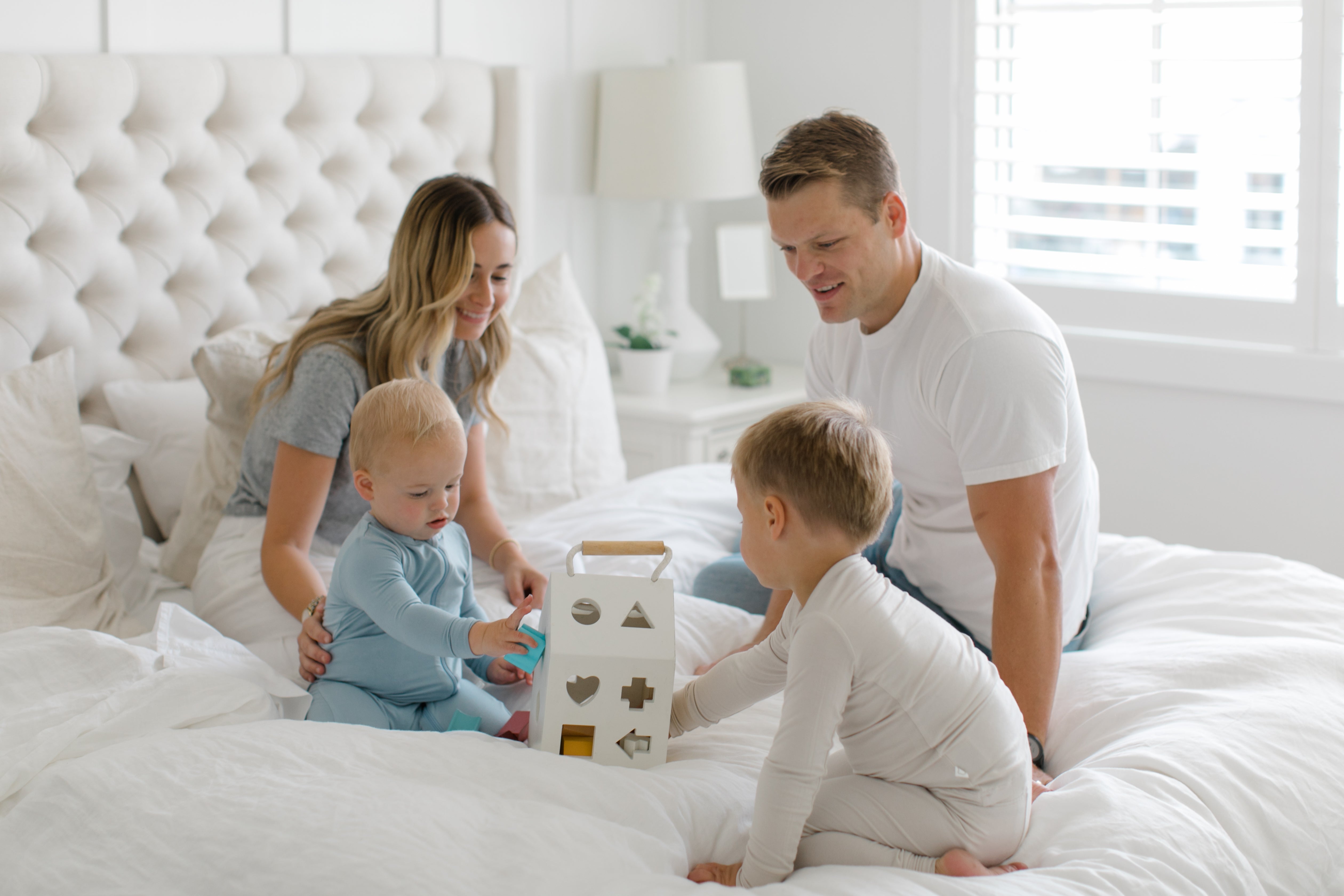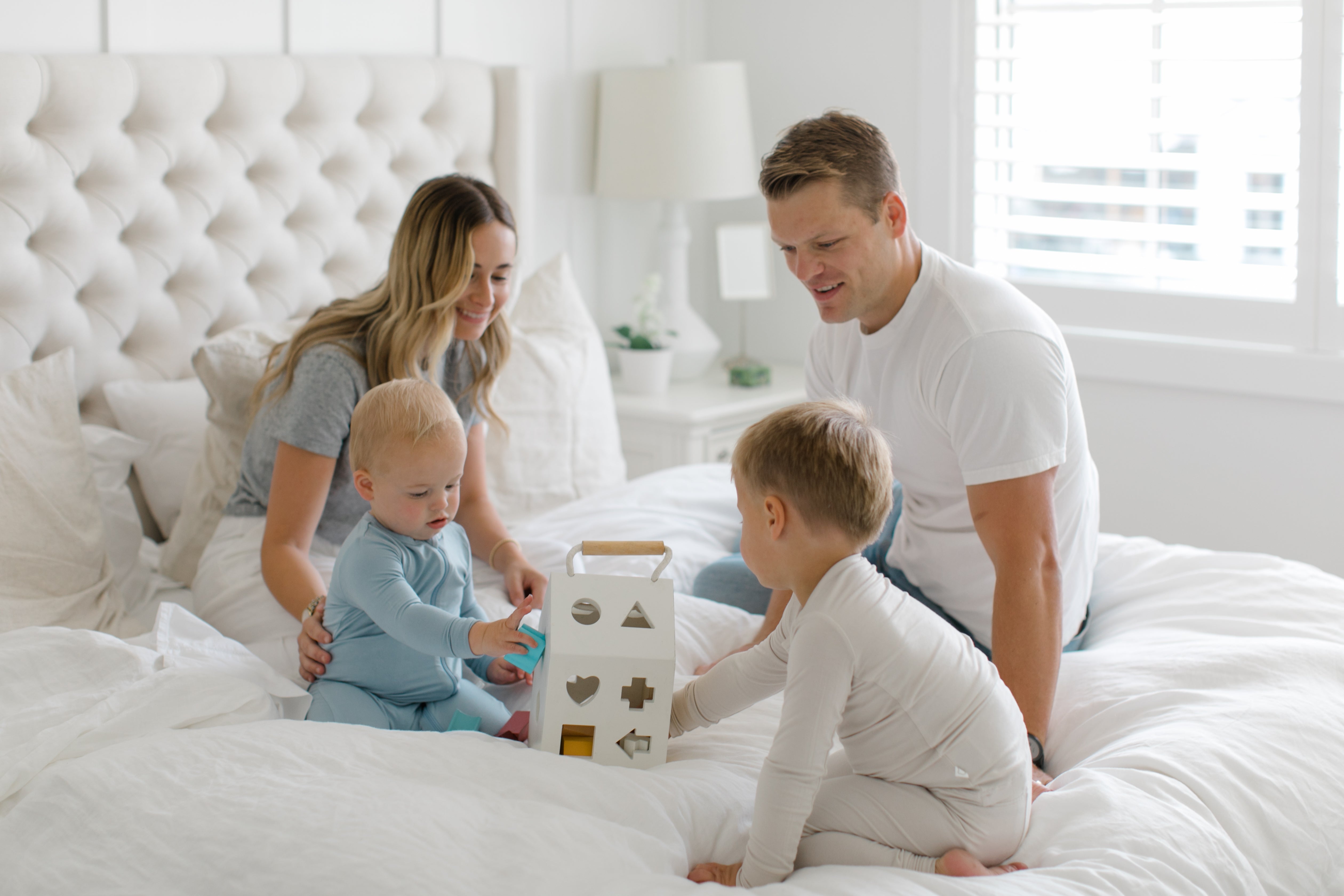 My vision is to create custom pieces signifying what matters most.
Hi there!
My name is Mira and I'm so glad you're here. I'm the founder and creator of Made by Mira, and I live in Kelowna, BC, with my husband Dane, our two boys James and Riley, and our dog Eddie.

Made by Mira was started shortly after James was born. I was itching to have a creative outlet where I could make beautiful goods for people. I hope that these bracelets can bring joy to you and your loved ones -- that they can help celebrate friendships, new babies, milestones and relationships of all kinds. They're meant to be daily reminders of the things that matter most.