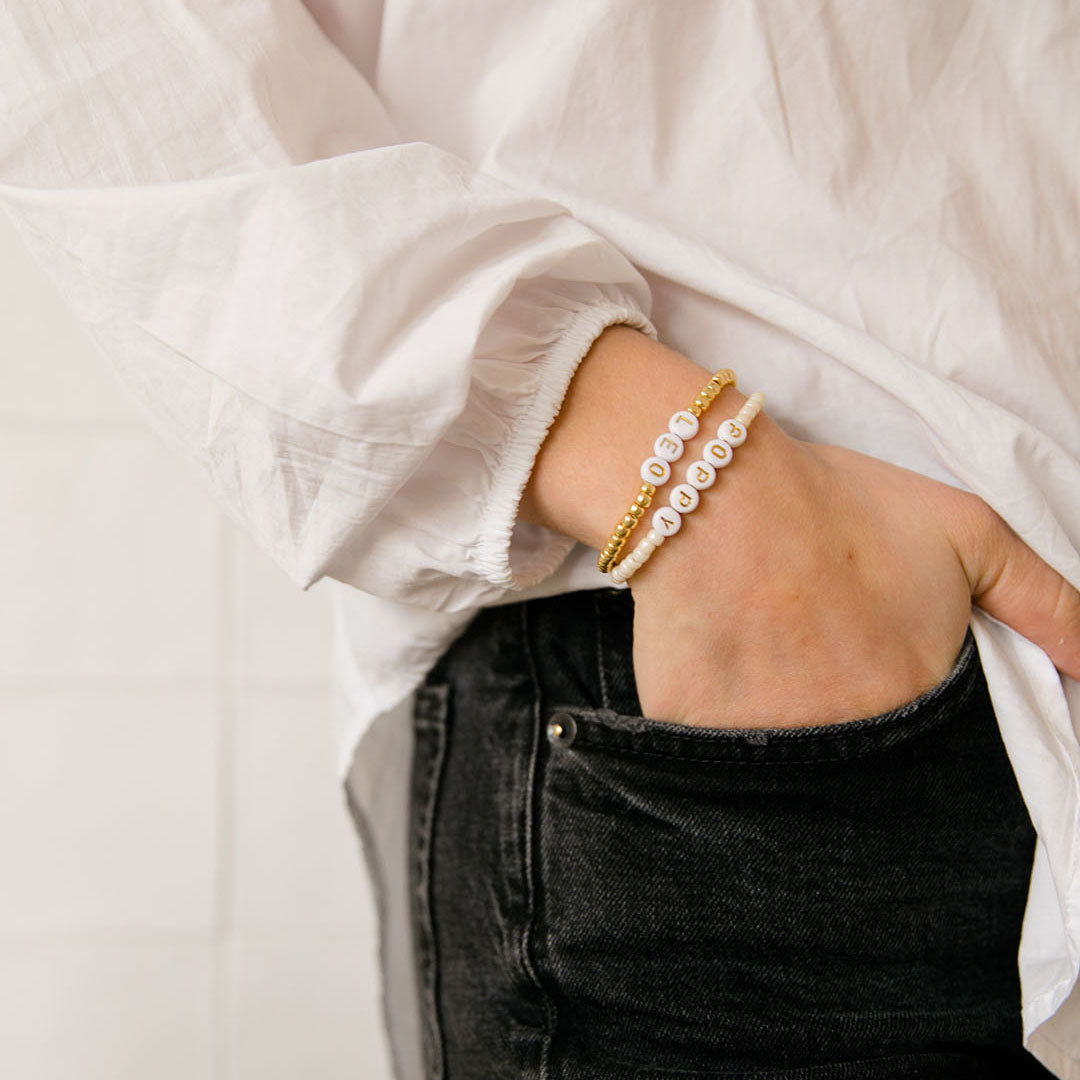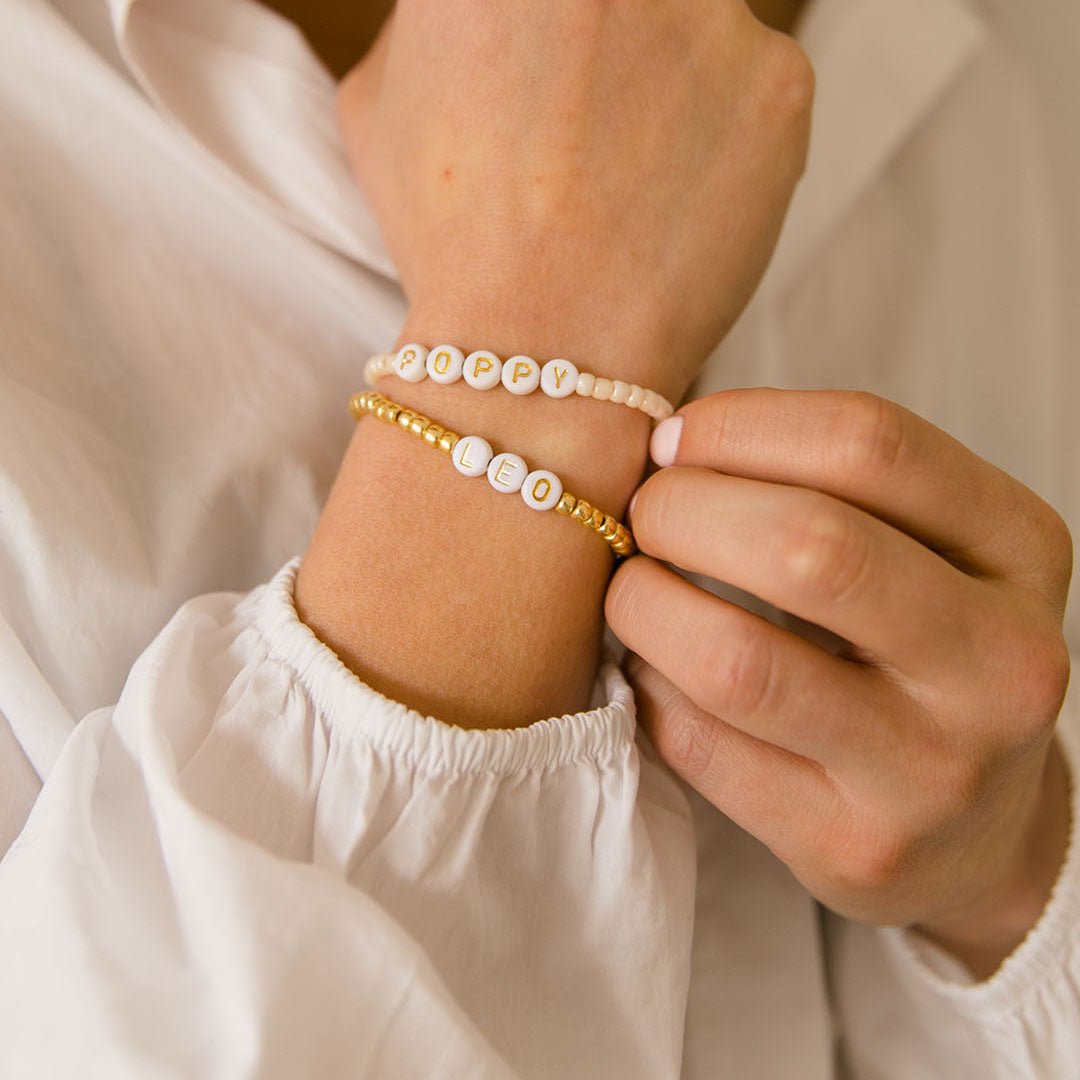 The Best-Selling Classic Bracelet
This is the best bracelet in our lineup - made with our signature gold & white letters and shiny gold beads or ivory beads. You'll be gifting this time and time again (to everyone & to you!).  
Please note that these are our two best-selling bracelets - each sold seperately. 
Love my bracelets
I absolutely love my ivory and gold bracelet. Well made and looks super cute.
The Best-Selling Classic Bracelet
Classic bracelet
Love the look… My family loves it. Sadly 2/3 that we bought broke on us. But giving it another chance