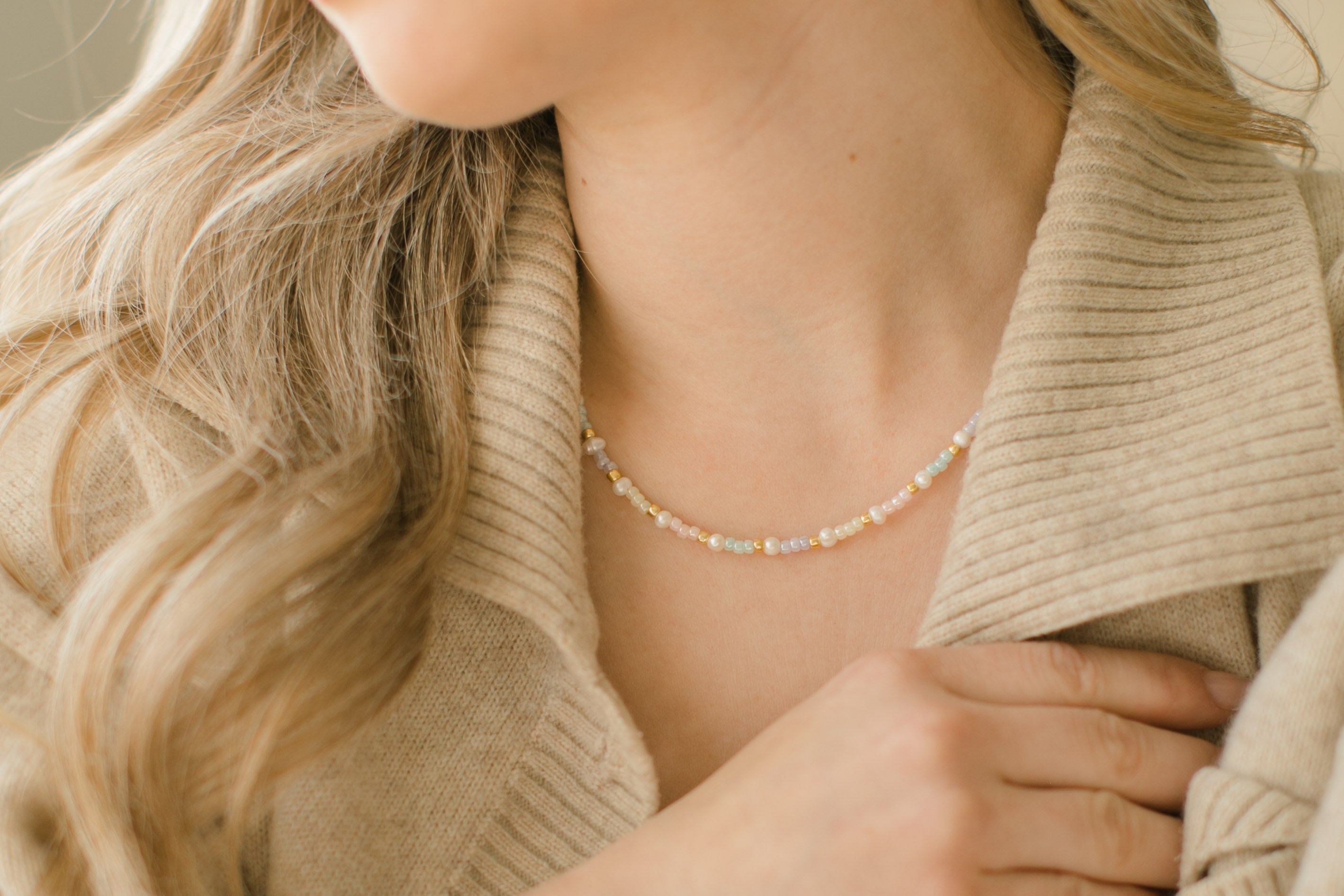 Summer won't you stay? Mastering the art of summer style is easy - just add this necklace to your beachside look & you'll be soaking up the summer season forever.  NOTE: this necklace does not include the light green beads. 
16" in length with .75" extender - 24k gold plated finishings. Custom lengths are available! 

simple and cute! can't wait to give this to my daughter to wear when she's old enough!