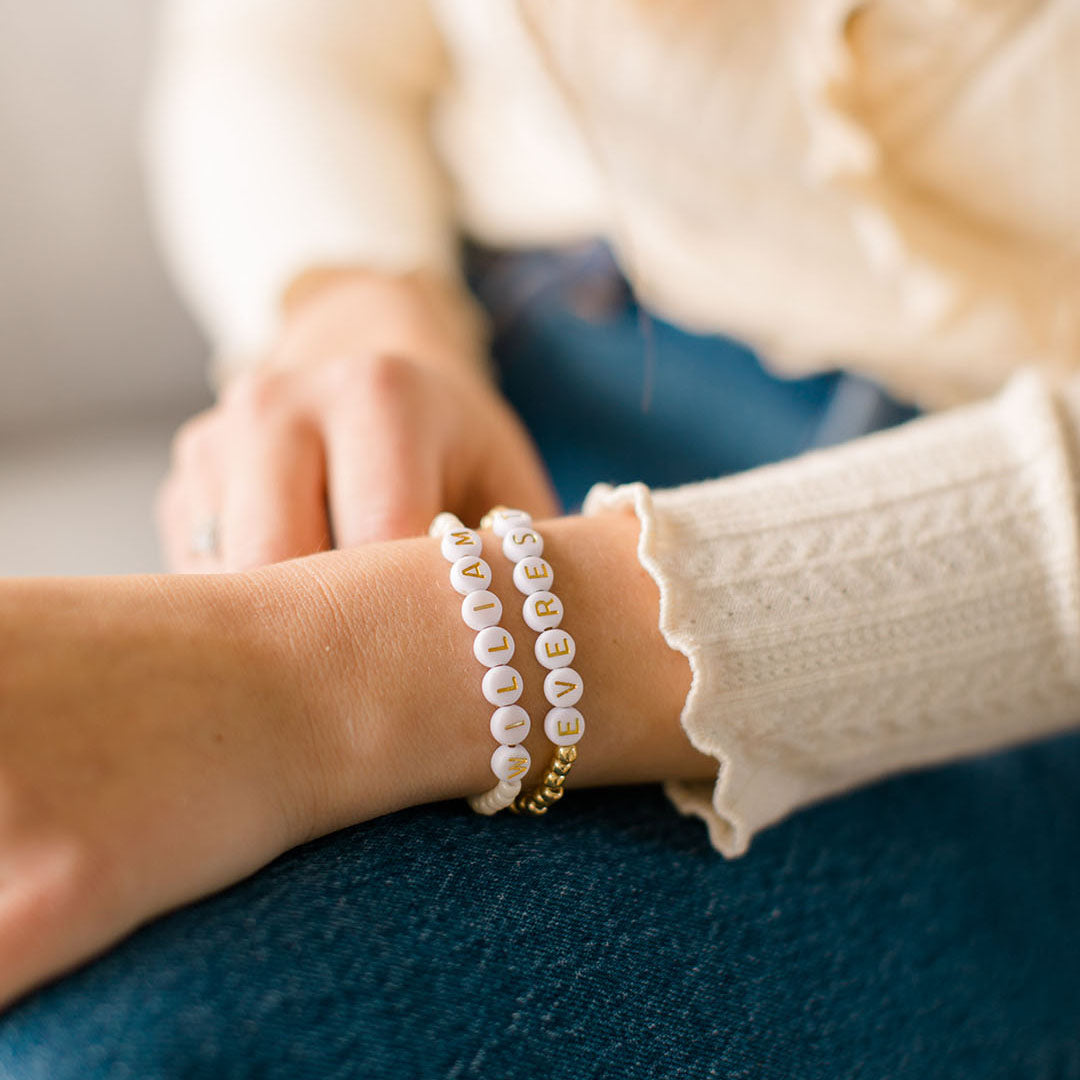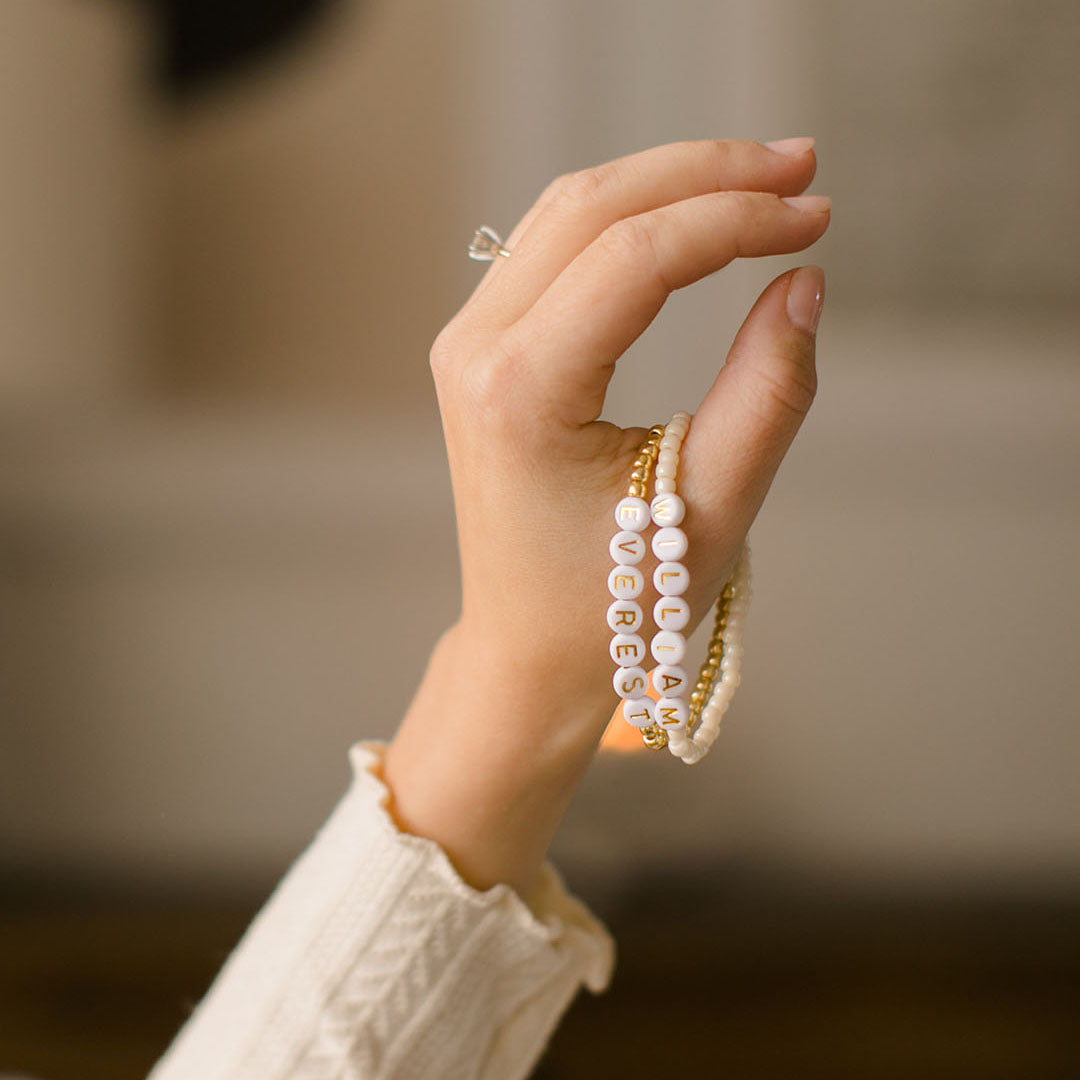 Two of our best-selling bracelets stacked together -- a match made in heaven!
This bundle consists of 2 of our 'Best-Selling Classic' bracelets, one in gold and one in ivory. Simple as that!  
Separate each name that you would like on the bracelets with a comma in the 'text box'!
Beautiful
Our bracets are so pretty and the customer service is fantastic. I communicated something wrong with my order but Mira quickly fixed it for me and I couldn't be happier. First order of many!
Granddaughters in My Wrist
I absolutely LOVE my bracelets and wear them all the time! Just to glance down and see my granddaughters' names is priceless!! The daisy bracelet will be next!❤️
Nice Gifts
Great little personalized gifts!