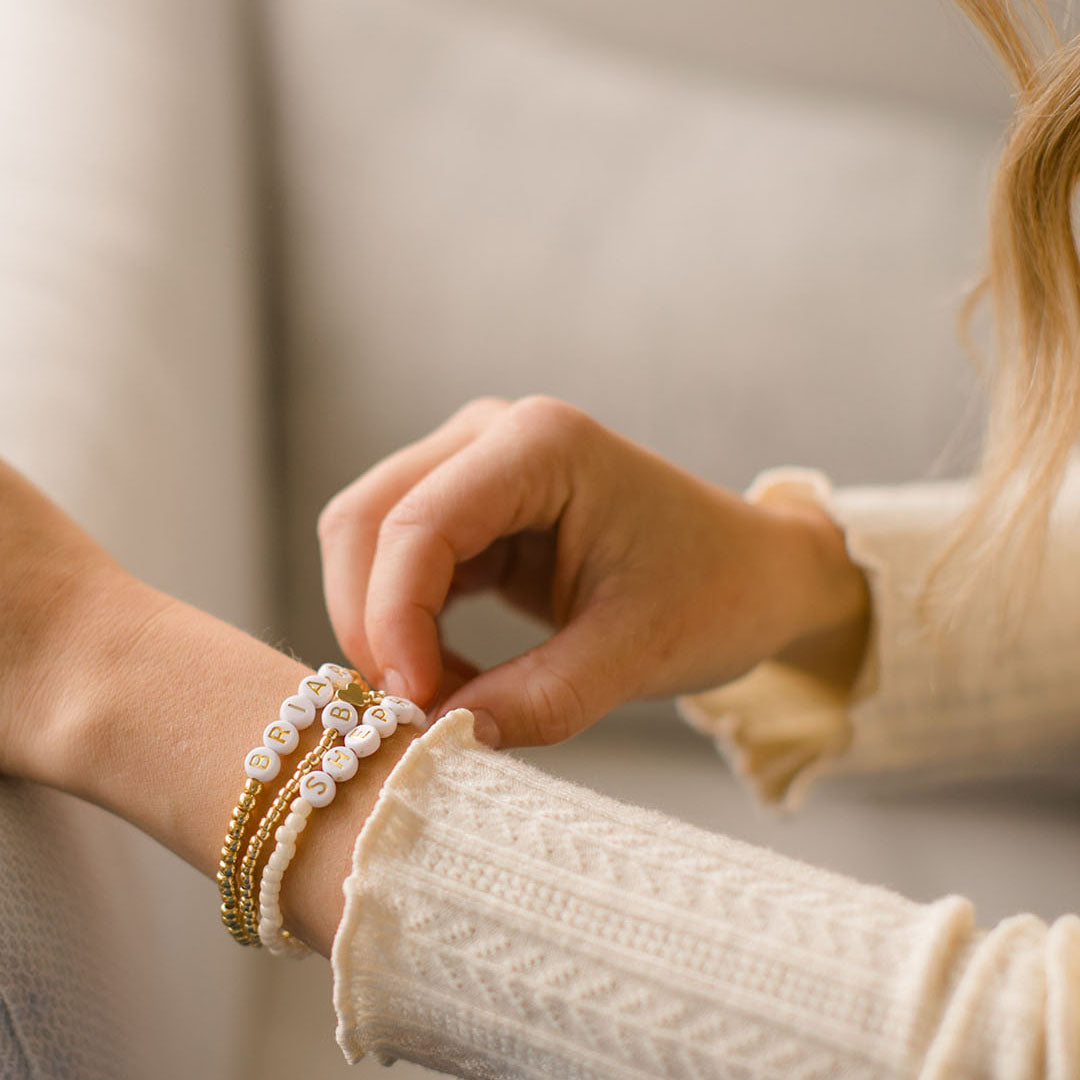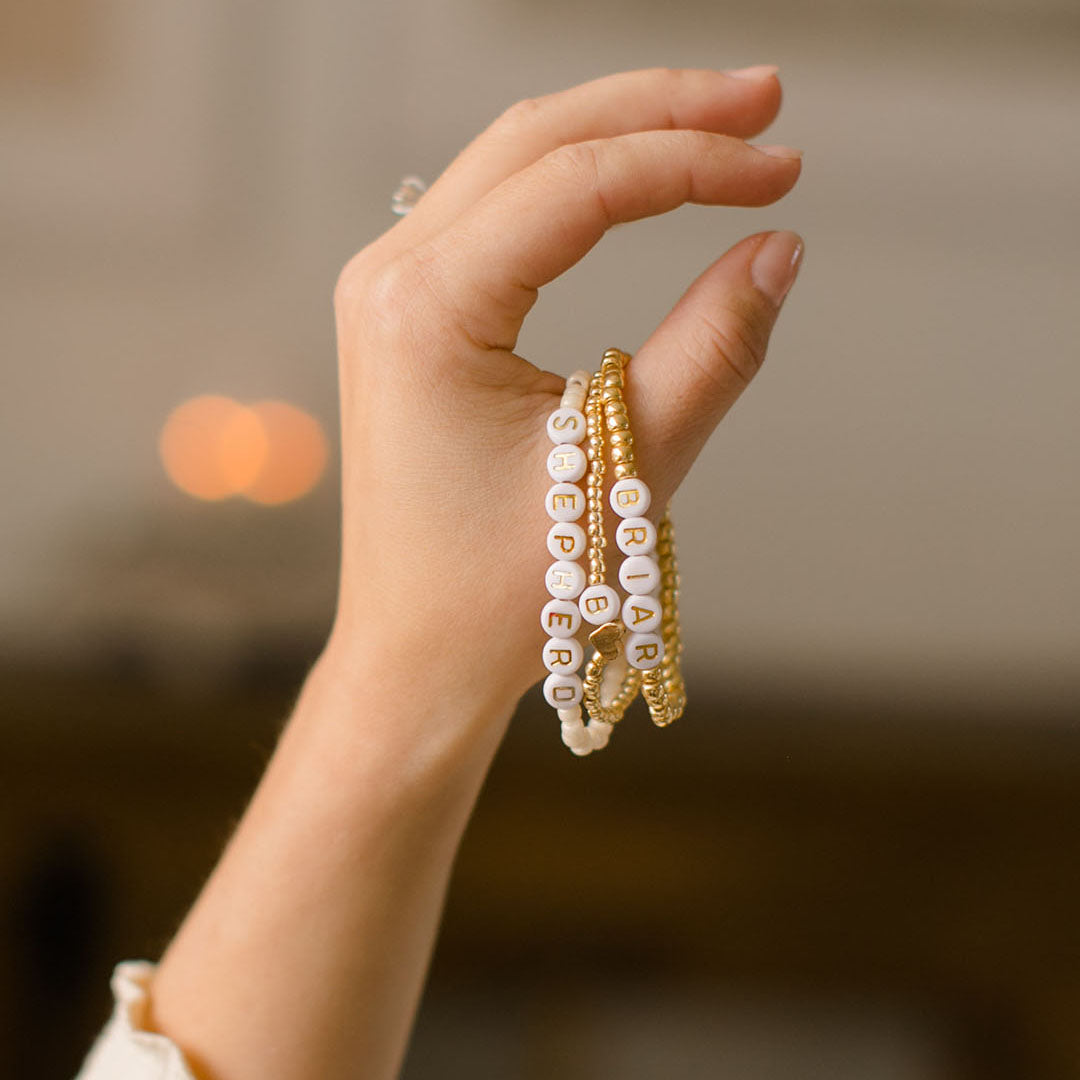 The Highly Requested Bundle
The most asked about stack - two custom bracelets and a heart bead bracelet. Most people like to customize the custom bracelets with their children's names and the heart bead bracelet with their partners initial - so sweet! 
 This bundle consists of 3 bracelets, 2 of our 'Best-Selling Classic' bracelets in gold and ivory, paired with our 'Heart Bead' bracelet with tiny gold beads and an initial tucked next to the heart. 
Please separate the name(s) that you would like on the bracelets with a comma in the 'text box'! 
The Highly Requested Bundle